Discover our new shop www.comptoirsailleurs.bio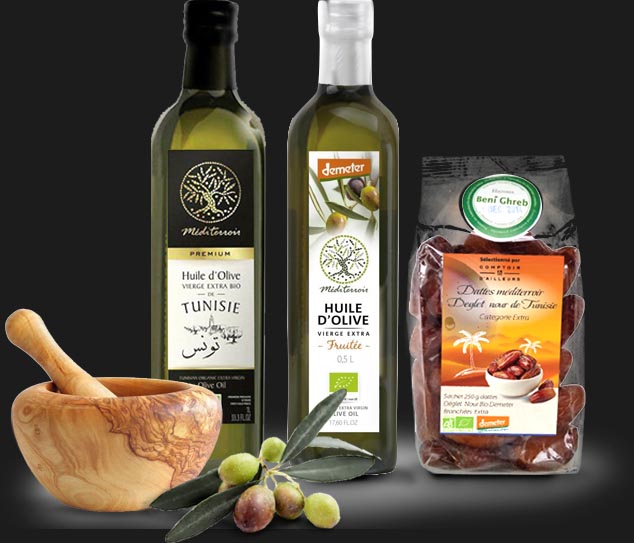 Tunisian producers, certified organic and Demeter
Our Organic and Demeter Olive Oil
At each stage of its preparation our olive oil benefits from our care, our passion, our respect and the ancestry of our traditions. Our oils are certified organic and are certified with the Demeter label for a part of the production.
Our Demeter and Organic Dates
We also offer Organic and Demeter Degler Nour variety dates
Discover our olive wood kitchen utensils and decorative items.
For generations, our family has farmed in a way that is respectful of the olive trees and the soil, long before 'organic farming'
Today, Salah, Souhaila, Nabila and Anis are working to share their olive oils and dates.
Interested in our products?
Please complete the contact form or use the media below